Vaccine passports may be our way out — but not at any cost.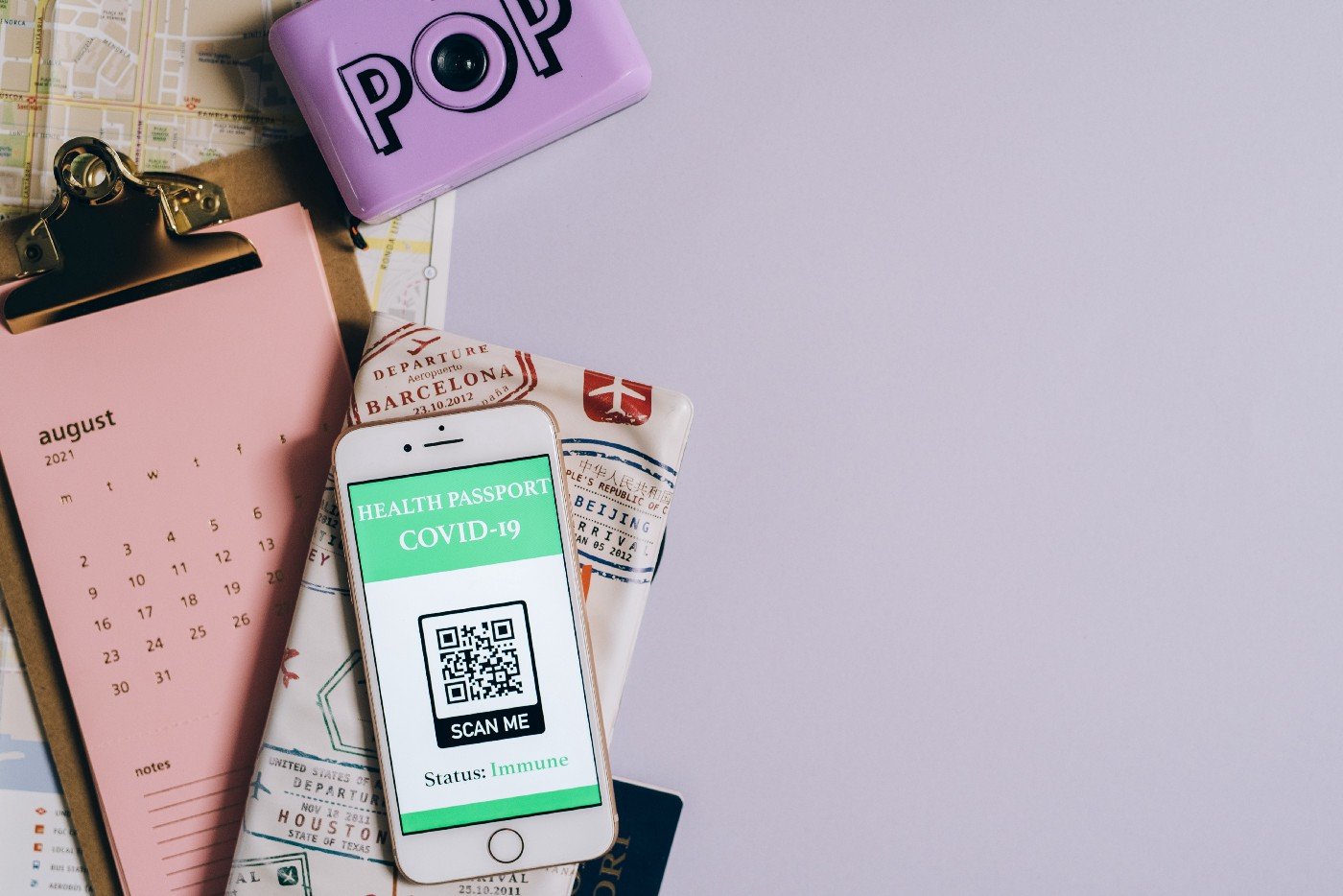 As we look at Europe, Australians can hope that 2022 will be different to the last 18 months which have been marked by lockdowns and border closures. What helped European countries open their borders were rising rates of vaccination supported by digital health tools that allow people to verify their Covid-19 immunity or negative test status.
Clearly, digital health technologies will play a key role in paving the way to a post-Covid 'normal'.
In Australia, the debate about vaccination passports has included digital border passes that will share personal information with states and territories, and passport chips linked to vaccine status. Some state governments are looking to combine the proof of vaccination with existing QR code apps. Others are testing the use of facial recognition and geo-tagging as part of home quarantine trials.
As we look to open our borders and society, we must ensure any technology used does not lead to harm, exclusion, and discrimination.
Many Australians struggle with using and navigating technology, which are necessary skills to access and manage digital vaccination certificates. Others may have valid medical reasons for not taking the vaccine or belong to communities that are commonly harder to reach when it comes to public health efforts, including Aboriginal and Torres Strait Islander peoples, migrants or homeless Australians, and may end up being denied freedoms granted to others.
And then there is the issue of having to navigate multiple (and confusing) platforms and jurisdictions involved in creating and managing these tools. For those who are less tech-savvy or struggle with English, these hurdles will impede their access to government and other services.
It's easy to put the public offside if these systems are rolled out quickly and without consultation. Examples such as the Covid Safe App, which had a top-down approach did little to inspire community trust. And trust, whether in public health advice or government digital systems, is the glue that holds us together as we navigate our way out of the pandemic.
So, how do we fix this?
To build community trust, authorities must provide clarity on how a person's vaccine status can and can't be used. Under what conditions can someone's right to travel, shop, or go to an event be restricted? How will disputes, that will inevitably arise, be resolved? How will governments consider individuals' human rights? And how will these be applied consistently across federal, state and territory jurisdictions?
The use of digital tools to trace the spread of Covid-19 or confirm our vaccination status rests on social compacts between governments and the community. In due course, the compacts we entered into during the pandemic must be renewed to ensure they are still appropriate. Further, in whatever context these vaccine certificates end up being introduced, authorities must provide assurance they will only be used for their specific and limited purpose or else they risk undermining trust between the community and institutions.
As digital vaccine certification systems are in the inception stages in Australia, now is the time to pause, learn from what's been done overseas, and fine-tune our approach.
Authorities must 'design to the edges', meaning they must consider those who are least likely to benefit but at high risk of being left behind. It requires consulting the community to understand the impacts and bring sectors together to co-create a socially beneficial tool that is accessible, preserves privacy, and allows people to control what personal data about them is being collected and shared.
At Humanitech, an initiative of Australian Red Cross, we have been working to ensure data and technology are used in ways that promote human dignity, safety, and trust. Our research shows that in a world where digital platforms and tools are often used for surveillance or manipulation, we need to rethink how technology is designed, so that it benefits, rather than undermines, humanity.
Our digital credentialling tool, Traverse, is an example of a privacy-preserving, cryptographically secure technology that gives people control of their data. In simple terms, it uses complex coding and blockchain technology, to preserve a person's privacy, and enables them to prove that the credentials belong to them. It is extremely difficult to tamper with. These types of technology could enable people to confirm their vaccine status without sharing personally identifiable information.
For most Australians, it's been more than a year since we've been allowed overseas (or even across state borders) due to the pandemic. As a population where nearly half of us were either born overseas or have one or both parents born overseas many of us have not been able to see parents, siblings, grandparents, or extended families for a long time, and we have often missed many of their significant life events. Digital technologies will play a role in helping us reunite with our loved ones and get back to 'normal', so let's make sure everyone is along for the ride.